Work With Us!
Being informed is the key to a smooth and successful home purchase. We want to arm you with the knowledge to make the best decisions and save you valuable time, money, and stress. A brief phone conversation with us may be life-changing. Whether you are looking to purchase a home for you and your family to live in, or if you're looking for an investment property, contact us.
---
Recent Blog Posts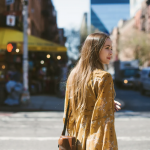 by REBECCA RENNER (Image credit: Lauren Naefe/Stocksy) Driving to work can eat up your time, stress you out, and pollute the air. Worse, owning a car gets expensive. But in many cities across the U.S., you don't have much of a choice—but some places allow you to sit back and let a bus, train, subway, or streetcar take […]
more >>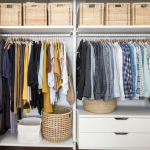 (Image credit: Marisa Vitale) 'Tis the season for cleaning and organizing like a pro. Though we can't say exactly why springtime gets more cleaning buzz than the other seasons, there is something to be said for the collective decluttering energy in the air right now. And hey, it's pretty great to waltz into warmer months without winter's dust bunnies […]
more >>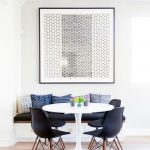 Black And White Dining Rooms That Will Make You Want To Go Monochrome Photography by Rikki Snyder for Elle Decor We are big fans of color around here. Our hearts beat for a bold blue bedroom or blush-toned powder room. That said, we cannot deny the attraction we feel towards these strictly black and white […]
more >>
Testimonials
"Worked with Shawna for quite some time and have to say beyond her talents, she is a pretty amazing person, great personality and a true asset.

She is extremely diligent and inspired and approaches all projects big or small with the same drive and passion. 

You can always rely on her to over deliver, on schedule and with a smile."

Gerard C.

"I have worked with Mike for many years and besides being a great employer and friend he is one of the hardest working individuals I know.

When he puts his mind to getting something done it gets done."

Josh A.

"Michael and Shawna are my go to guys when it comes to any real estate related issues in Massachusetts.

Their extensive knowledge on the business and the vast network of real estate experts they work with allow them to tackle any project big or small.

It is truly a pleasure working with them!"

Manuel F.Z.

"I feel incredibly lucky to have met Michael and Shawna! They are dedicated and passionate individuals who genuinely care about helping others.

Thank you for making an impact by revitalizing neighborhoods and improving the community!"

Daniela G.P.
Find Us On Facebook